Welcoming and Caring
For most adults, it's easy to think of schools as being welcoming and caring places. But for some people, recollections of school days come with images of feeling left out or misunderstood or bullied.
Here in Battle River School Division, we're working toward a day when all students will feel welcome and cared for at school.
There are a number of initiatives currently in place to bring that day closer to reality:
Each school has a "Culture of Success" plan that outlines all the ways in which they will work toward ensuring a positive school experience for every child.
Each school offers character education programs that help students understand the importance of treating others with respect and dignity.
Each school ensures that all students have at least one adult they know they can turn to for assistance, whether that person is a teacher or a librarian or a bus driver.
Each school addresses issues between students when they arise. There is zero tolerance for abuse.
Staff throughout the school division are expected to model the positive traits we hope to see in our students. 
Aristotle once wrote "Educating the mind without educating the heart is no education at all."
Inclusion and a sense of belonging for all students – those from difficult backgrounds, those with learning challenges, those who excel academically or on the sports field, those of different color, race, sexual orientation or beliefs, those who are absolutely "average" – stems from creating an environment in which we focus on all the ways in which we have the same right to learn, not on the things that make us different.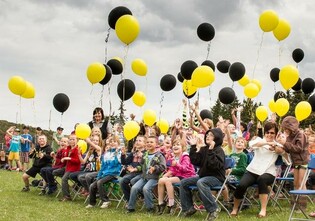 Statistically, our schools are currently given high ratings for being safe and caring environments. But BRSD believes that, even if 85% of students feel safe and cared for, it's important to turn that number around and ask "what about the other 15%"?