Literacy
A key to student success
In order to meet the challenges of a changing world, students need to be literate.  Literacy is more than reading, writing and basic sums.  Literacy enables people to learn and comprehend, think critically, as well as solve problems successfully.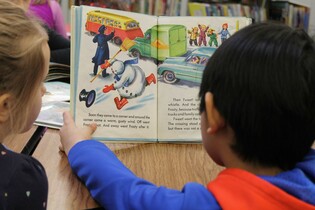 Research indicates that children spend their early school years (grades 1 to 3) learning basic literacy skills.  After grade 3, they use those literacy skills to learn everything else.
Statistically, children who do not read at grade level by the end of grade 3 get further and further behind in subsequent grades.  They rarely close the gap and are at higher risk for dropping out of high school.
Battle River has a goal that every student will read at their programmed grade level by the end of grade 3.  In support of that goal, we have been emphasizing a comprehensive approach to literacy and putting additional resources into the K-6 classrooms.
A comprehensive approach to literacy includes several different components, which work together to help children develop fluency, comprehension and motivation in reading.
In order to support the development of literacy, the school division has purchased a wide range of materials.  The school division continues to offer professional development as teachers develop new and different ways of encouraging children to build their literacy skills.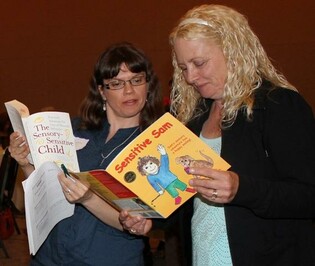 There are many teachers who have been teaching elementary grades for a long time, who have, over the years, created their own strategies and ideas for helping children learn these important basic skills.  Comprehensive literacy encourages teachers to use those strategies, as well as add new ones to their practice.
The school division has aligned its budget with its priorities, by committing dollars and human resources to literacy.  We've done this in order to ensure that our teachers' have access to the skills and support they need.
In addition, Battle River is a 50/50 partner is a summer reading program, known as Reading University, which specifically targets grade 1 and 2 students who are not yet reading at grade level.
Battle River School Division recognizes that literacy is a key to student success, throughout the school years and beyond.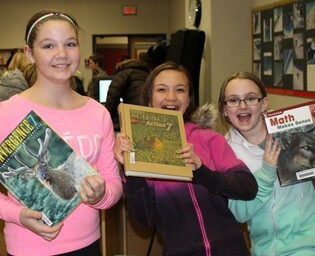 All groups of non-teaching staff, from educational assistants and office support staff in schools to school bus drivers, custodians and members of the technology team, have been asked to consider how they can support and promote literacy in every interaction they have with students.
Many of our school buses have boxes of books on board and most schools also welcome non-teaching staff to join them in reading to children on a regular basis.  We believe that if we immerse students in language, demonstrate language use ourselves, expect students to be readers and provide many opportunities for students to have meaningful literacy learning they will become successful.
Part of that meaningful learning comes from joining all members of the school community, and parents / siblings as well, in regular reading activities.